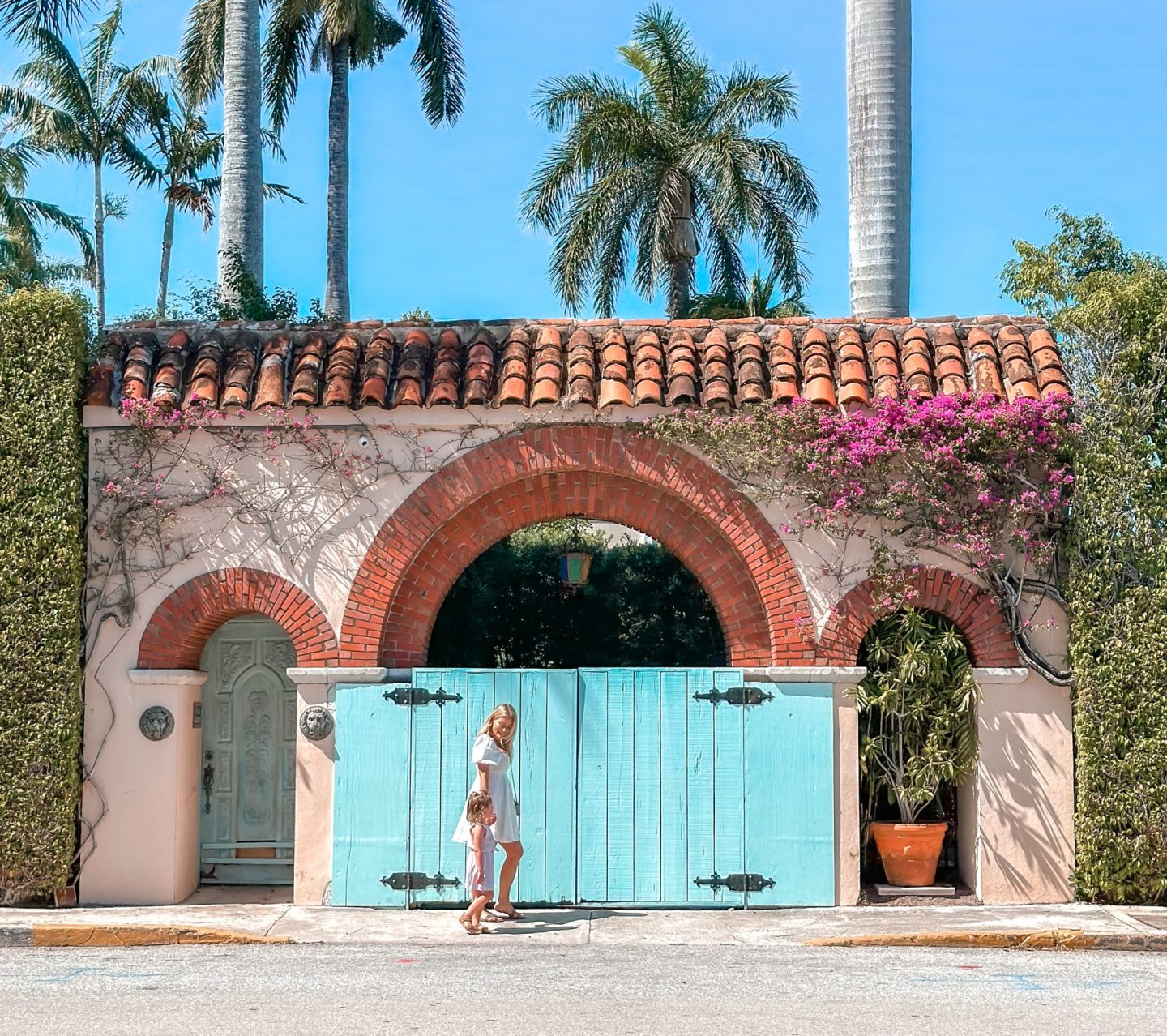 Palm Beach with Kids – Weekend in Florida for Families
Hello Paradise! My family and I (husband and 2 kiddos, ages 3 and 1) recently visited the beautiful, coastal city of Palm Beach, located in The Palm Beaches (Palm Beach County), Florida. Via a quick and seamless 3-hour flight from YYZ Toronto, we were warmly welcomed to this slice of paradise and felt as if we uncovered a total gem of a destination for an easy family getaway for many trips to come.
The Palm Beaches: A Gentler Side of South Florida
The Palm Beaches cover a fairly vast area on Florida's Southeast coast that includes 39 cities and towns beginning with Boca Raton from the South and all the way up to Jupiter in the North.
Having visited Boca Raton and Delray Beach in 2022, we knew we were in for a treat with Palm Beach. Upon landing, we were in a tropical paradise exuding with Mediterranean charm all around.
The history of Palm Beach dates back to the early 20th century when it became a playground for the rich and famous.
The area has a distinctive similarity to the architecture and colors of many Mediterranean towns in Europe, and this was due to the renowned architect, Addison Mizner. Mizner had a significant influence on the design and style of Palm Beach and on making it the original resort destination in the USA. Today, it is still a popular destination, especially for families with little ones who enjoy the beach, the warm climate, and the many attractions in the area. It is also worth noting the general sense of safety you feel in this destination – definitely an important factor when vacationing with children.
FAMILY-FRIENDLY BEACHES IN THE PALM BEACHES
Family-Friendly Accommodations
Certainly, the best and most iconic hotel to stay at in the area is the Four Seasons Palm Beach. Built in 1961, The Four Seasons Palm Beach has an iconic tropical design that pays homage to the natural beauty of the area. With its prime location, directly on the beach, this sophisticated, yet laid-back resort offers stunning views of the ocean and all the tropical charm you could wish for in a beach resort.
We enjoyed our stay in the abundantly comfortable Ocean View Suite. Spacious and comfortable, it proved to be perfect for our family of 4. The suite features a private balcony with striking ocean views, a separate living area, and a large bathroom. We were able to easily fit a crib for the baby while having the pull-out sofa bed for our toddler. Like all Four Seasons resorts, the hotel offers a Kids Club (Kids For All Seasons), which is fun and interactive for kids of all ages. We particularly loved the toddler area, filled with toys, books, and more. Our littles were eager to get over there each morning after breakfast for a little bit of playtime.
BROWSE PLACES TO STAY IN THE PALM BEACHES
One of my favorite things about our stay at the Four Seasons Palm Beach was the beautiful sunrise views over the Atlantic horizon. Having the Ocean View suite meant that we could watch the sunrise from our balcony each morning. There is something spectacular about rising with the sun. Following the sunrise, breakfast at Florie's put the cherry on top for a perfect morning. The lush and tropical setting, mixed with the delicious and fresh breakfast spread is certainly a wonderful way to start the day. Florie's is also equally incredible for dinner as well with a mouth-watering menu created by three Michelin star chef, Mauro Colagreco. Distinctly known for its seafood and Mediterranean-inspired cuisine, you cannot go wrong with any of the offerings.
What to Do with Kids Around Palm Beach
The Palm Beach Zoo and Conservation Society
We absolutely loved our visit to the Palm Beach Zoo and Conservation Society. This Zoo was outstanding. Being home to over 500 animals from all over the world, including several endangered species, the lush and natural habitat they have been provided with at Palm Beach Zoo is remarkable. Feeling like less of an attraction, it feels as if you are visiting these animals in their natural home. Beyond the name, you can honestly tell that the Palm Beach Zoo is committed to conservation and have several programs in place to protect and actively rescue endangered wildlife. That said, the animals we saw and interacted with looked very happy, content, and well taken care of in their sunny Florida home. Impressively, by being housed in the zoo, their life span increases by an average of 30%.
The highlight of our visit to the zoo was our Koala Interaction. We had the opportunity to get up close and personal with two adorable koalas and learn about their habitat, behaviors, and unique specie as a whole. This was especially great for our toddler who recently learned all about Australia and its special wildlife, which became at risk since the wildfires back in 2019.
The Schoolhouse Children's Museum
In addition to the zoo, The Schoolhouse Children's Museum in Boynton Beach is another fantastic attraction to visit with your little ones. The museum offers a variety of hands-on exhibits and activities that have been thoughtfully designed to engage children in play while and educating them at the same time. With two floors of educational and interactive play, the museum is a great place for children to learn about science, history, and art in a fun and appealing way.
Banana Boat
After a visit to the museum, families can head over to the popular Boynton Beach favorite, Banana Boat, for delicious food and views of the waterway. Banana Boat is super family-friendly with fantastic options for seafood, burgers, and salads. We thoroughly enjoyed our tuna and Mahi-Mahi, while watching the boats traverse the waterway.
The Vias in Palm Beach
Definitely don't miss!
This one took me by surprise! The Vias in Palm Beach Island is a sight to be seen. Beginning with a lake walk from the lighthouse on Worth Ave, The Vias are small alleys that are lined and intertwined with beautiful courtyards, restaurants, and abundantly bloomed gardens. This area was such a pleasant surprise for us and we were blown away by the beauty and the charm. It felt as if we had left the USA and were whisked away to a small village in the Mediterranean. With flower lines alleyways and bougainvillea bushes draping the building walls, it felt like a whimsical escape without having to get on a flight.
MORE KID-FRIENDLY ATTRACTIONS IN SOUTH FLORIDA
Worth Avenue is also known for its exquisite dining and shopping. It is the premier shopping destination in Palm Beach and is home to some of the most exclusive shops and boutiques in the world – Chanel, Gucci, etc. Through our exploration of the area, we stumbled upon the store of a local Toronto Jewelry designer, Liza Gozlan, and couldn't help but treat ourselves to matching mommy + me bracelets as a little memento of Palm Beach to bring home.
What are you waiting for!
Overall, Palm Beach turned out to be the perfect destination for our young family. We thoroughly enjoyed the beautiful and sunny Florida shores and the magnificent charm of the beach communities in the area. We had a perfect visit, filled with both relaxation and adventure, and I am sure you will too. We are already planning our next escape to The Palm Beaches!
Click HERE To learn more about The Palm Beaches!