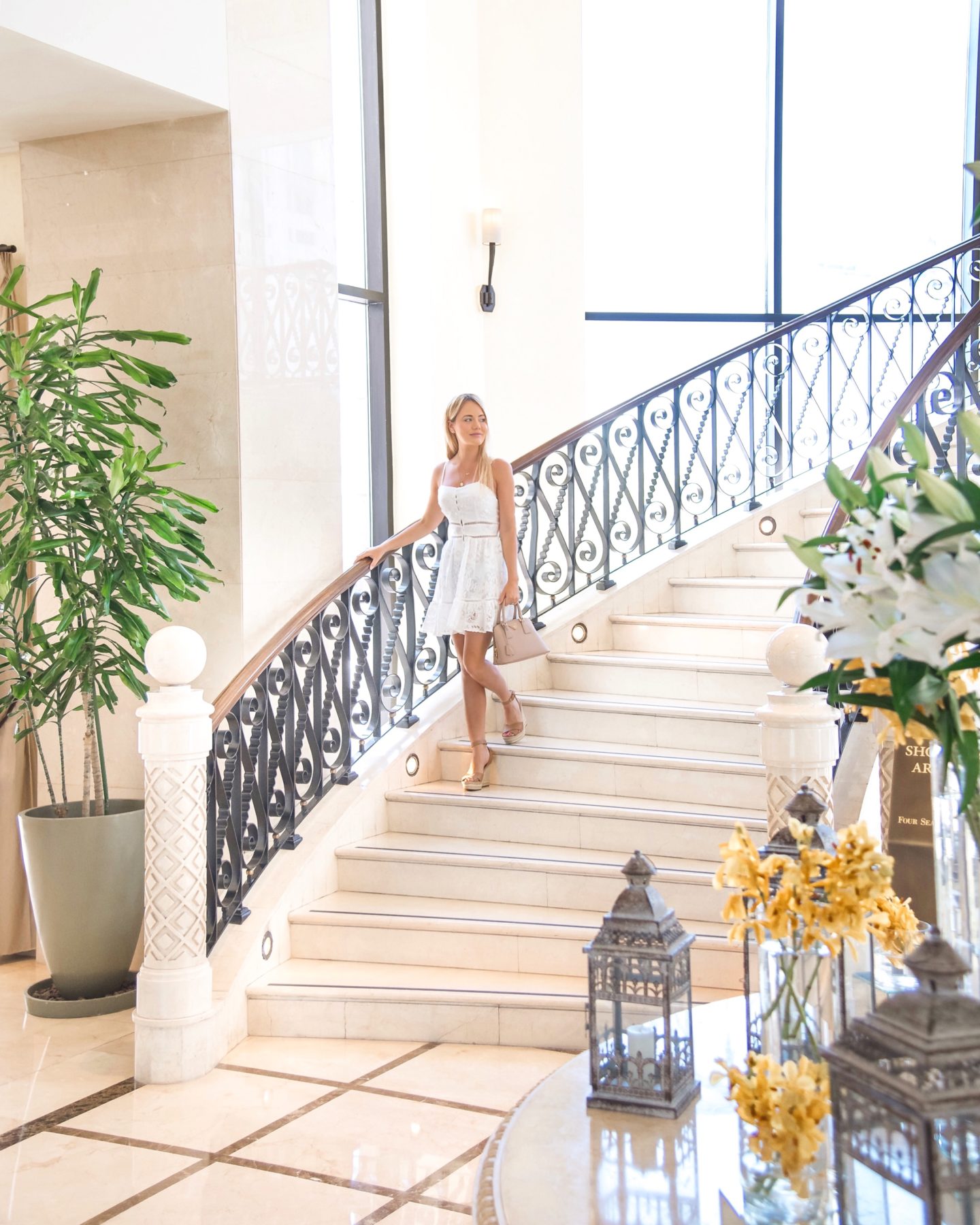 Four Seasons in Jordan's Capital, Amman
After a long journey through the incredible country of Jordan, we strategically planned our last stop to be at the fabulous Four Seasons property in the beautiful capital of Amman. Choosing the opposite trajectory of many other tourists that visit Jordan each year, we planned our trip to arrive to Amman as a final stop, whereas most begin here.
After a week of visiting the incredible sites of Wadi Rum, Petra, and the Dead Sea, it was a nice treat to finally arrive at the Four Seasons Amman for some much needed pampering and R&R.
The Area
Since we had rented a car for our Jordanian adventure (no, we're not crazy it was actually THE best thing we could have done!) we navigated through the busy city of Amman to finally reach our Four Seasons destination. As we began to enter the Abdoun residential area of the city, I couldn't help but see a striking resemblance of Beverly Hills, LA with the beautiful gated villas surrounding the neighborhood. Nestled on the top of Amman's highest hilltop, we finally found the Four Seasons Amman.
The location was very ritzy, surrounded by all the major luxury hotels in the city. And being atop of the highest of the seven hills meant the Four Seasons offered up great views of the wonderful white cityscape from their rooms and rooftop amenities.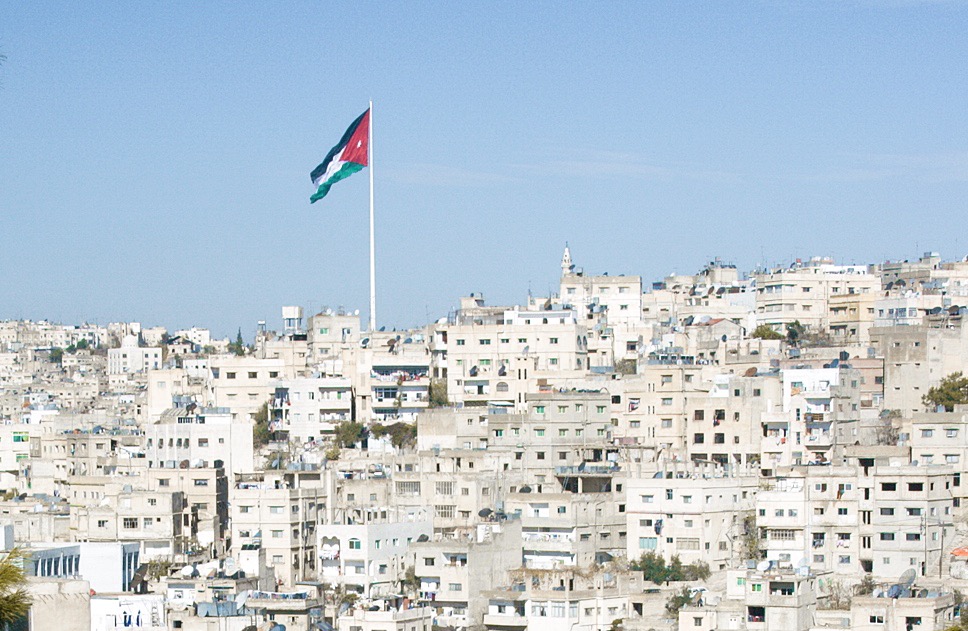 The Hotel
From the first step into the beautiful hotel, we were immediately greeted by name as if they were waiting upon our arrival. The service is always impeccable with any Four Seasons hotel and gives you a feeling of being welcomed home in any of their destinations.
The lobby was open and elegant and featured a beautiful staircase at the end opposite the main entrance. And at the time we visited, there was a charming display of dramatic brass roses and gorgeous fresh flowers on displays throughout. Next to the lobby was a lovely lounge where they were serving afternoon tea.
We were promptly checked into our room and upon entry, we were welcomed with a plentiful basket of fruit and a handmade white chocolate display of the Treasury of Petra. This was such a nice treat to arrive to and we immediately dug in!
(View my Instagram story highlight here)
Hotel Amenities
I will begin with my favorite part, their rooftop pool. Being on their pool deck felt like being at a luxury resort in the south of France. It was the perfect spot to spend a hot afternoon day under the Jordanian sun. If you prefer not to be in the sun, they have a second pool next to it where you can relax in a shaded enclosed solarium.
If you hang out at the pool for the day like I do, the wonderful staff often come around with some treats and fresh juices to entertain your palate. If you want something more substantial, they have a delicious poolside menu perfect for some light bites or a full lunch under the canopy.
In addition to the amazing rooftop pool, they have a wonderful spa onsite offering a variety of different treatments and massages. Close by you also will their 24-hour, fully equipped gym, which also includes a full squash court.

Hotel Dining
The hotel is fit to never have to leave for a meal as they have several great options to dine and drink onsite.
Starting with breakfast, they have an amazing spread of fresh options at Olea to begin your day. For lunch, you can find some great options by the pool or if you fancy high tea with an assortment of snacks, they serve an English style tea service in their lounge next to the lobby. At 5 pm their rooftop terrace, Five Grill & Lounge, opens for some light bites and cocktails.
Now onto my favorite, La Capitale. La Capitale is their onsite French-themed brasserie offering seating for lunch and dinner. They have both indoor and outdoor seating with an area for smoking. The space was dripping with brass fixtures and looked to have been recently renovated. The dining room was upscale with the feature of an open kitchen and rotissery and the outdoor dining was spacious with views of the city. I would come to the Four Seasons Amman for this restaurant alone, and I suspect many do.
The menu has plenty of delicious French-inspired offerings, including a fabulous French onion soup and traditional Fois Gras. Their wine list is worth mentioning as well. It was quite extensive, offering a great selection from a variety of different regions worldwide. We dined with La Capitale for dinner on our last night in Jordan and ended up being our best meal of the trip!
Overall, I had another fantastic stay with Four Seasons and glad I planned my trip to Jordan to finish off in luxury. Whether you are planning an adventure trip to Jordan, like I did, or are traveling to Amman to see the ancient city wonders, be sure to insert Four Seasons Amman into your Jordanian travel plans.
Following my Jordanian stay with Four Seasons, I carried onto to my next Destionation in Dubai where I stayed with another beautiful FS resort in the Middle East at Four Seasons Jumeirah Beach