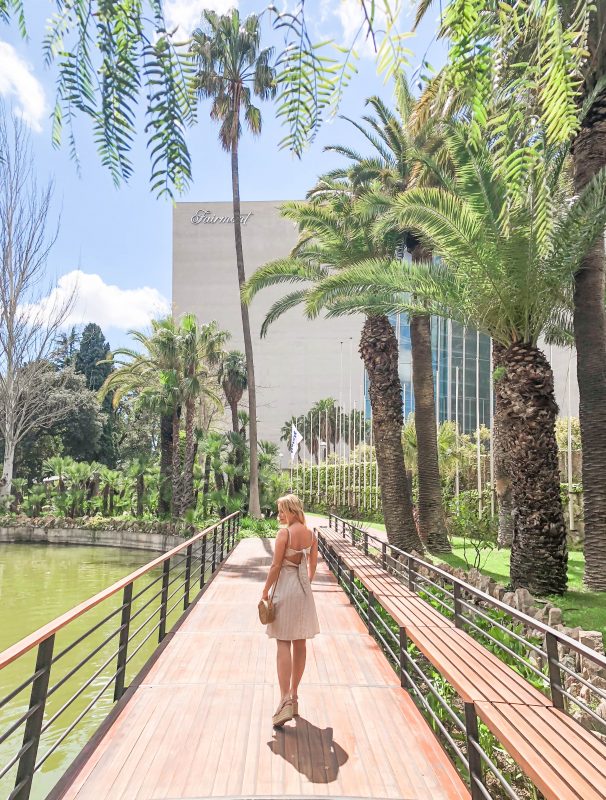 Ahh Barcelona…my favorite city in all of Europe. Such a vibrant city with so much to offer. Whether its a beach, mountains or cultural vacation you are after, I feel like Barcelona seriously has it all! Needless to say, I was excited when I discovered one of my favourite hotel chains had opened a resort in my favourite city. I was a pleasantly surprised when I found out that Fairmont Rey Juan Carlos I had opened as Fairmont's first Spanish address in Barcelona.
The resort is nestled on a huge 25,000 SQM property with stunning views overlooking the energetic cityscape. With a location close to the Camp Nou Stadium, it is a perfect luxury retreat in the middle of the city. The property features a large outdoor area with 2 pools, a play area for kids and 4 fantastic restaurants. Having traveled here in the early Spring, their outdoor oasis was in full bloom. It was hard to believe you were in the heart of Barcelona. They have a vast garden area, perfect for large gatherings such as weddings or corporate events as well as several meetings rooms (24 to be exact) to accommodate large groups or corporate functions.
Upon entering the property, I was immediately in awe of the incredible and unique designs and dangling light fixtures that danced beautifully across the overhang. The lights were beautifully designed to represent bubbles in a glass of Cava. The hotel lobby is quite vast with an open concept layout from the ground floor all they way to the top. I found the structure design somewhat resembled that of a large luxury cruise ship.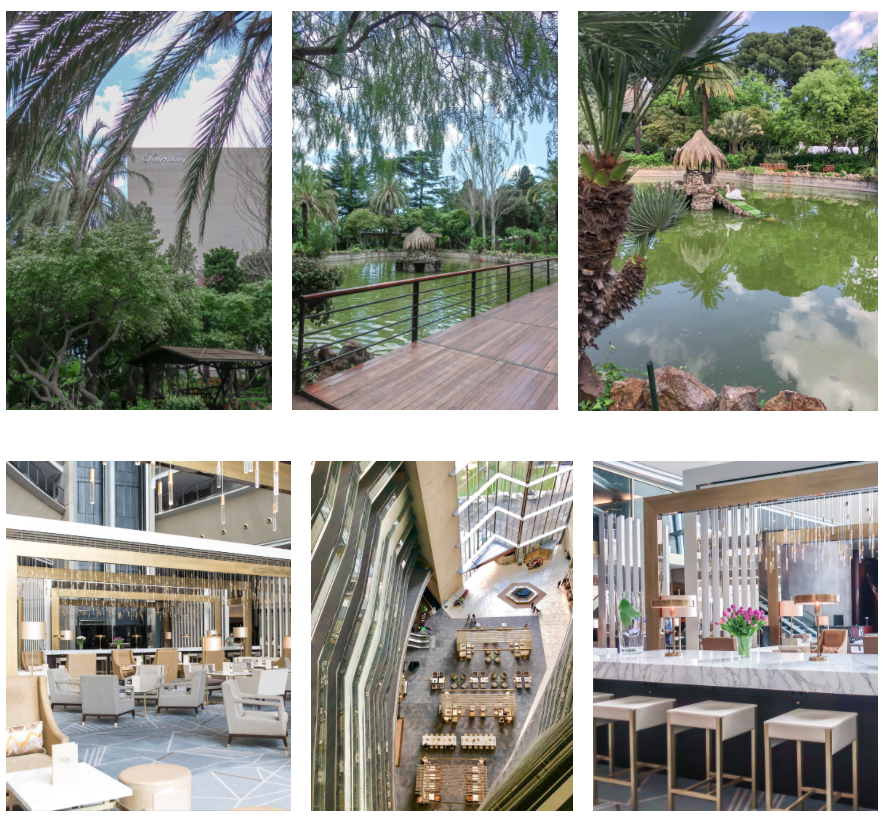 Prior to my arrival, the Fairmont had just completed a phase of renovations to their suites. I stayed in a wonderful Executive King Suite with a view overlooking the Barcelona Polo Club and the southern coast of the city. The room was elegantly designed with a large lounging area with both a couch and a dining table and a separate closed off area for the bedroom. It was well lit with large windows allowing for plenty of daytime sunshine (check out my suite tour here).
I enjoyed the suite so much that I made sure to get good use, enjoying a breakfast in bed one morning and enjoying a nice glass of Rioja while watching the sunset after a quick siesta one evening. The resort is perfectly appointed such that you never have to leave but should you wish to head to Las Ramblas or any of the cities famous sites, everything seems to be a short 10 minute or less taxi ride away.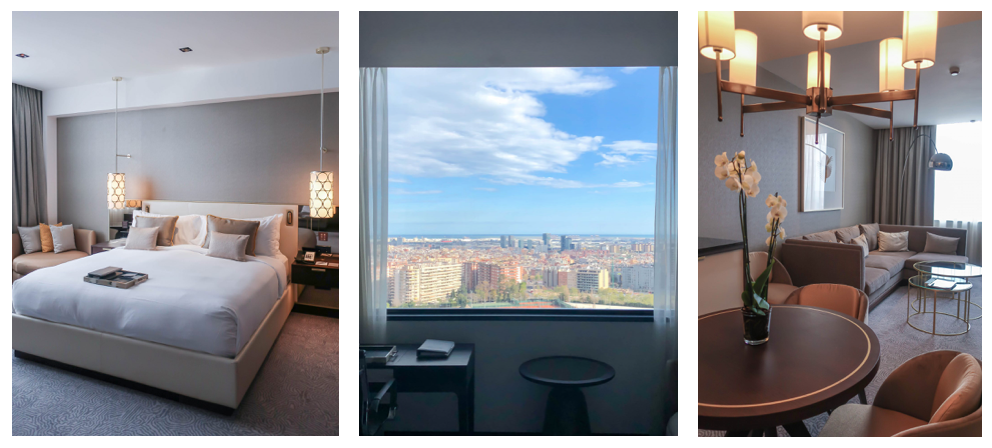 I truly enjoyed my stay with the Fairmont property in Barcelona and would love to return one day when the pools are opened. It is the perfect resort mixing relaxation with city adventure that caters to all your senses. Whether you are visiting Barcelona for an FC game, coming in for a family vacation or just want to unwind and relax with resort-like amenities in the city, Fairmont Rey Juan Carlos I is the perfect hotel choice for an urban escape. I would best recommend this hotel for large groups, wedding parties and families being one of the largest hotel accommodations in the city.
As always, I had such a great stay with Fairmont and love being able to add more #FairmontMoments to the books, this time in Spain! I can wait to see more Fairmont locations pop up in this incredible country!